Catalyst 2030 Awards | 2021
For Systemic Change
The Catalyst 2030 founding partner organisations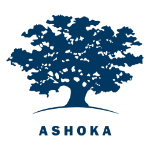 Ashoka
Ashoka identifies and supports the world's leading systems changing social entrepreneurs, learns from the patterns in their innovations, and is mobilising a global community that embraces these frameworks to build "an everyone a changemaker world". Ashoka is also developing "Next Now" fields identifying fellows in planet and climate, gender, tech and humanity and new longevity. There are currently over 3800 fellows working in 90 countries around the world.
Visit the Ashoka website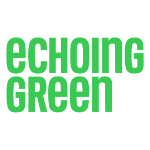 Echoing Green
Since 1987, Echoing Green has selected and supported almost 1,000 social entrepreneur fellows who have gone on to raise more than $6.6B in the service of social change worldwide, serving more than 100M global citizens. Echoing Green seeded the public service movement in the United States, shepherded the micro-finance industry and other financial inclusion instruments, and is backing a new generation of environmental leaders innovating and collaborating to both mitigate and adapt to climate change.
Visit the Echoing Green website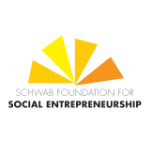 Schwab Foundation for Social Entrepreneurship
The Schwab Foundation of the World Economic Forum (WEF) works to identify, highlight and give a platform to organisations, including social entrepreneurs in meetings, discussion platforms and research projects of the WEF, as well as developing a community of social entrepreneurs. In addition, the Foundation aims to develop a community of interaction and experience exchange and provide social entrepreneurship with higher visibility on the global scene.
Visit the Schwab Foundation website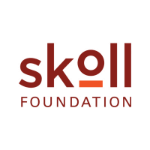 Skoll Foundation
The Skoll Foundation drives large-scale change by investing in, connecting, and celebrating social entrepreneurs and innovators who help them solve the world's most pressing problems. For two decades, the Skoll Foundation has supported social entrepreneurs working to drive transformative social change. By partnering with the people and programmes already bringing positive change around the world, we support them to extend their reach, deepen their impact, and fundamentally improve society.
Visit the Skoll Foundation website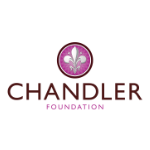 Chandler Foundation
The Chandler Foundation imagines a world in which nations are well governed, businesses drive economic growth and all people have the opportunity to flourish. It believes that governments and businesses working together with social purpose organisations, and supported by thoughtful philanthropists and social investors, can create the enabling conditions for a growing and shared prosperity. The Chandler Foundation's mission supports these partnerships through its investments and influence.
Visit the Chandler Foundation website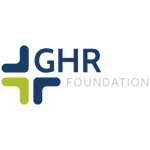 GHR Foundation
GHR Foundation exists to be of service to people and their limitless potential for good. For more than 50 years, the legacy of Opus Group founders Gerald and Henrietta Rauenhorst (GHR) has steered its optimistic and transformational philanthropic approach. Alongside its partners around the world, GHR re-imagines what's possible when pursuing change across its areas of impact: Education, Children in Families, Alzheimer's Prevention and more.
Visit the GHR Foundation website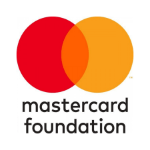 Mastercard Foundation
The Mastercard Foundation works with visionary organisations to enable young people in Africa and in Indigenous Communities in Canada to access dignified and fulfilling work. It is one of the largest, private foundations in the world with a mission to advance learning and promote financial inclusion to create an inclusive and equitable world. The Foundation was created by Mastercard in 2006 as an independent organisation with its own Board of Directors and management. Since its inception, the Foundation has reached over 45 million people, primarily in Africa. In 2018, the Mastercard Foundation launched its Young Africa Works strategy, which sets out an ambitious goal of enabling 30 million young people in Africa, especially young women, to secure work they see as dignified and fulfilling.
"I'm honored and humbled by this recognition and even more so to belong to a community of actors quietly collaborating to extend hope, justice, and the opportunity to live a dignified life to every person on the planet. The Mastercard Foundation and I draw our inspiration from all the leaders who are committed to this work—which can be difficult and which is often complex—simply because they believe that above all, it is necessary." – Reeta Roy
Visit the Mastercard Foundation website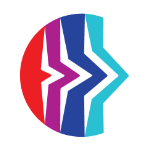 Shockwave Foundation
The Shockwave Foundation targets the systems that are key to climate change adaptation and resilience, including WASH, agriculture, energy and infrastructure. It prioritises work in the systems most affected by climate change, systems that produce food, protect and manage water and the natural environment and plan and build our infrastructure. It utilises an integrated capital approach and focuses on scalable solutions that governments or the private sector can replicate.
Visit the Shockwave Foundation website