Catalyst 2030 Awards
For Systemic Change
The Catalyst 2030 Awards
The purpose of the Awards is to accelerate collaborative systems change by celebrating the individuals and organisations that make it possible as we collaborate  towards achieving the SDGs.
Awards 2022 Jury
Our Jury members have a deep understanding of the Sustainable Development Goals. They also show great interest in systems change and the work of social entrepreneurs and social innovators.
FAQs
Answers to the most frequently asked questions about the Catalyst 2030 Awards and movement.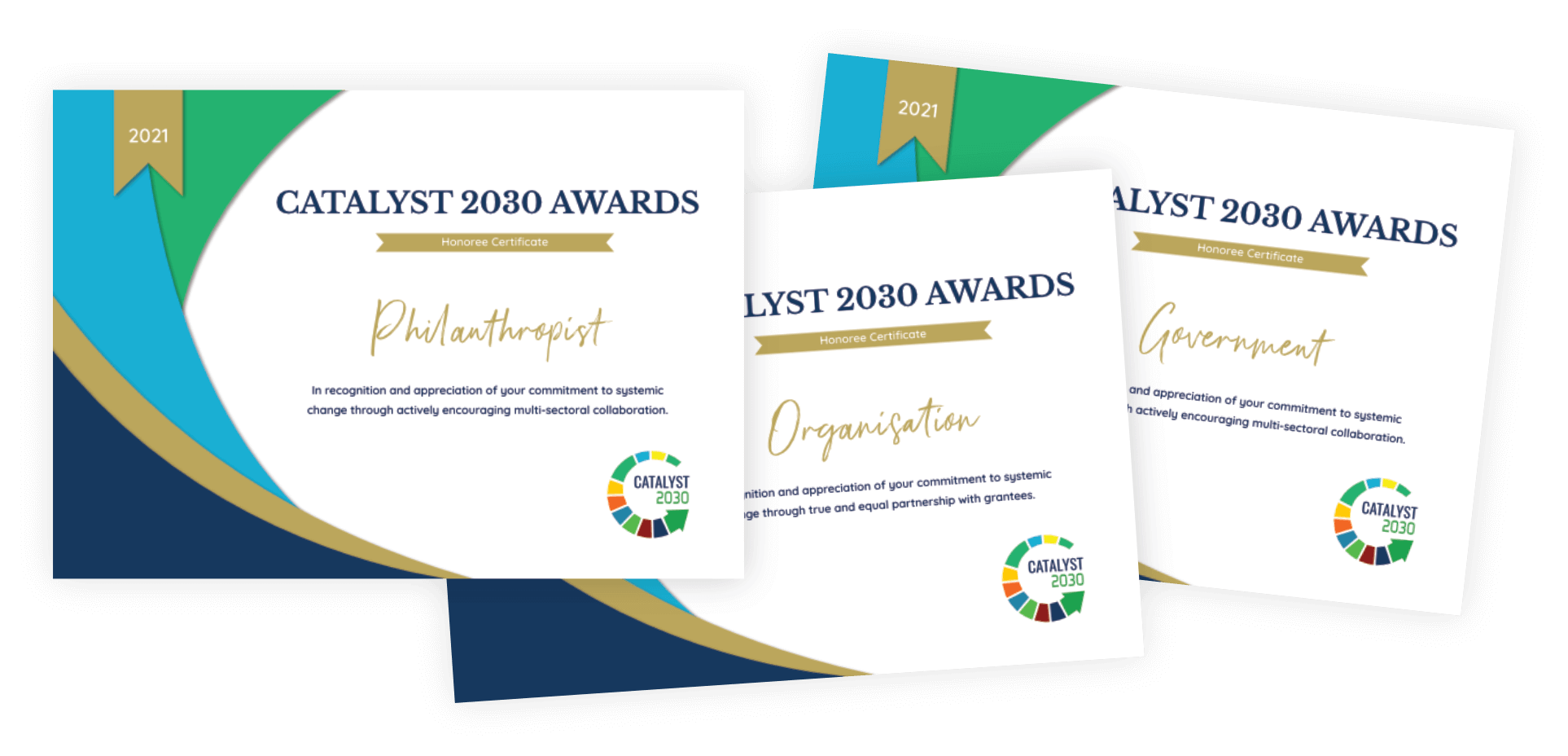 The Awards Design
Catalyst 2030's artisan community was invited to propose their unique artistic designs for the Catalyst 2030 Awards 2022.
The Awards Process Timeline
Track the awards planning milestones, from the preparation and development phase through to nomination and selections before the final ceremony.