Catalyst 2030 Awards | 2021
For Systemic Change
A for-profit organisation that catalyses systems change through its investments.
AWARDEE PROFILE: IKEA
In recognition of your collaboration with social entrepreneurs across the value chain.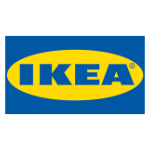 IKEA supports the sector in several ways. By integrating social and environmental issues as a core business practice IKEA is paving the way for a unique corporate culture.
IKEA Social Entrepreneurship (ISE) supports social entrepreneurs to scale impact inside as well as outside of IKEA's global value chain. Through this work ISE not only supports the IKEA brand's ambitious social and environmental goals, but it also drives many critical problem areas forward on a global level, including livelihood, circularity, equality and inclusion. Through partnering with intermediaries, such as Ashoka, ISE is supporting ecosystem building for social entrepreneurship globally.
Several members in the Catalyst 2030 community have benefited from collaborations with ISE especially during the COVID-19 crisis.
As a strategic philanthropy independent from the business, the IKEA Foundation's emphasis on trust-based core relationships in its grant-making has facilitated growth of partners across the community. Its commitment to providing long-term core support also aligns with Catalyst principles.
We are proud to give IKEA the Catalyst 2030 Award because of its open, collaborative mindset, a deep empathy for social issues and its tireless collaboration with social entrepreneurs across the value chain and beyond.
Visit the IKEA website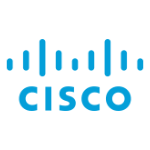 Cisco Systems, Inc.
Cisco Systems, Inc. develops, manufactures and sells networking hardware, software, telecommunications equipment and other high-technology services and products. It has a strong focus on Corporate Social Responsibility, channelling US$458 million in cash and in-kind contributions to community programmes in 2020 – including $53 million in cash and PPE for COVID-19 relief. It places specific corporate emphasis on recognising the value of working with, and supporting, social innovators (non-profits, community-based organisations, social entrepreneurs) as feet on the street who understand market needs in local contexts, who can inform product development and solution definition – and who can therefore be multipliers and amplifiers of its technology for good.
"Cisco is honored to be recognized by Catalyst 2030 for our efforts to create jobs and economic opportunity by catalyzing entrepreneurship. Working collectively across the ecosystem to support social entrepreneurs, we believe we have a great opportunity to accelerate progress of the SDGs so that people, communities, and the planet not only survive, but thrive for many years to come." – Tae Yoo, SVP of Corporate Affairs, Cisco
Visit the Cisco Systems website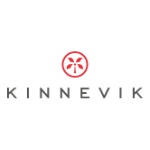 Kinnevik
In 2010, Kinnevik founded Reach for Change together with a number of portfolio companies and a family foundation. For the last ten years, they have been supporting social enterprises through Reach for Change's critical intermediary capacity-building support and investments. This partnership has supported more than 1,000 social enterprises.
Visit the Kinnevik website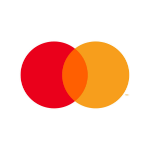 Mastercard
Mastercard is a global technology company in the payments industry. Its mission is to connect and power an inclusive, digital economy that benefits everyone, everywhere by making transactions safe, simple, smart and accessible. Using secure data and networks, partnerships and passion, its innovations and solutions help individuals, financial institutions, governments and businesses realise their greatest potential. Mastercard's decency quotient, or DQ, drives its culture and everything it does inside and outside of the company. With connections across more than 210 countries and territories, Mastercard is building a sustainable world that unlocks priceless possibilities for all.
Visit the Mastercard website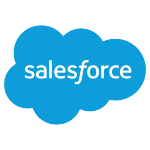 Salesforce
Salesforce is an American cloud-based software company, which brings businesses and customers together. It is an integrated CRM platform that gives all departments a single, shared view of every customer. In 1999, it pioneered cloud-based CRM software and has, since then, helped 150,000+ companies run their organisations more effectively. The Salesforce Foundation assists young people to reach their full potential by supporting Education, Workforce Development, and Thriving Communities programmes, giving out over $406 million in grants to date.
Visit the Salesforce website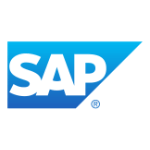 SAP SE
SAP SE integrates impact into all aspects of their operations rather than just focusing on traditional CSR activities. In September 2020, they made a pledge to expand procurement from social enterprises, and they are helping their business customers to do the same. At the same time, SAP SE invests in regional intermediaries and ecosystem builders that strengthen social enterprises, focusing on long-term flexible partnerships rather than once-off projects.
Visit the SAP website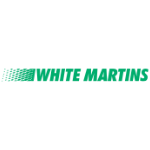 White Martins
White Martins has been supporting the work of many entrepreneurs all over the world by providing unrestricted funding and engaging its employees and senior leadership in social impact-related issues. The company demonstrates ethics and social impact values throughout its value chain.
Visit the White Martins website