Catalyst 2030 Awards
For Systemic Change
The Story of Catalyst 2030 Awards 2022 Designs
Catalyst 2030's artisan community was invited to propose their unique artistic designs for the Catalyst 2030 Awards 2022. The call was open to artisans specialising in sculpture, visual arts, and/or graphic design to help us design this year's awards trophies and certificates.
We sought proposals for each of the Catalyst 2030 Awards | 2022 categories (Corporates, Donors, Governments, Bilaterals and Multilaterals) for the design of the physical awards that each of the winners and special mention finalists will receive at the event. Artisans were invited to submit design proposals in line with the SDGs.
Meet the selected artisans communities
This year we chose artisans from India who helped us create unique award trophies and certificates for the Catalyst 2030 Awards 2022. Both Creative Dignity and the India Craft Project represent talented artisans who put forward their beautiful design proposals. We are proud and excited to have collaborated with them.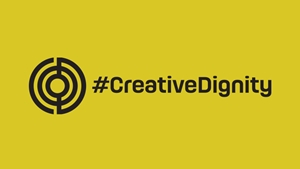 Creative Dignity
Creative Dignity is a volunteer-led movement spread across India, actively working on relief, rehabilitation and rejuvenation within the craft sector. Established in early 2020, Creative Dignity has united creative arts professionals to energise the Indian arts ecosystem, during and in the wake of the Covid-19 pandemic. By keeping artisans at the core of every initiative, Creative Dignity's goal is to enable artisans to become equal and active participants in building a thriving ecosystem, where they have the agency to thrive with dignity.
Creative Dignity was recently recognised as one of the 12 ecosystem builders (multi-stakeholder partnerships) in the list of India's top 50 COVID-19 last-mile responders by the World Economic Forum's Covid Response Alliance for Social Entrepreneurs.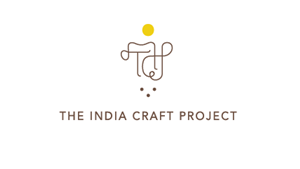 The India Craft Project
The India Craft Project is a collective motley with a shared vision to build knowledge systems and to co-create experiences with traditional artisans across India. The organisation creates immersive experiences through intangible and tangible products that spark creativity and inspire thinking.
The group started as an academic design initiative in the realm of traditional crafts and grew to become interwoven in the fabric of creative rural lives across India.
T.I.C.P is the acronym form for the "The India Craft Project" whose logo has been consciously designed in a calligraphic form where letters are woven and join together. If you rotate it clockwise, it morphs into an artisan in his sacred workshop.
An inside look into to the exciting design process
Photos from the design process
Read more
South Indian Mahboob Bidri Crafts and Varnam Craft Collective, facilitated and nurtured by Creative Dignity, designed the above awards for the Catalysing 2030 Ceremony 2022.
Lead designer Karthik Vaidyanathan was inspired by a traditional Bidri motif on an 18th century artefact. The motif, when placed in a recurring design, resembles a chain of human hands. The motif on the trophy signifies that achieving the SDGs by 2030 will only be possible when governments, social entrepreneurs, funders and non-profit organisations unite to work towards attaining this common goal.
Mahboob Bidri crafts is an artisanal enterprise set up Late Gulaam Mahboob Siddiqui and currently run by Taher Siddiqui, a 3rd generation Bidri artisan who is not only taking the legacy of his forefathers forward but also experimenting with the craft to bring fresh perspective to this 17th century demoscene technique. In his few years as a Bidri artisan, Taher has collaborated with many designers and design studios to reorient the traditional ornate craft to suit the contemporary discerning consumers.
Varnam Craft Collective is a multi-award winning social enterprise that has been working with artisans in Channapatna for over 8 years. The result is a series of designs interpreting this 200-year-old toy-making craft in the home and lifestyle space. In an industry where more than 90% of the artisans are men, many of Varnam's creations have been deftly hand-crafted by women artisans. Varnam has been providing sustainable livelihoods on a consistent basis to artisan groups. Proceeds from sales of varnam are also invested in training women artisans who wish to learn this craft.
Photos from the design process
Thank you to Saumya Pankaj from the India Craft Project for designing this year's certificates to all winners and finalists.