Catalyst 2030 Awards
For Systemic Change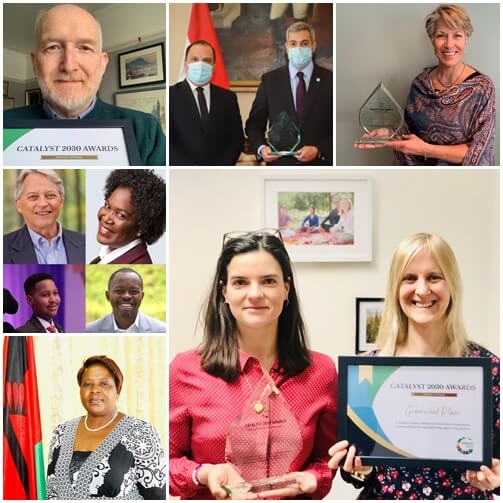 Catalyst 2030 Awards | 2021
The purpose of the Awards is to accelerate collaborative systems change by celebrating individuals and organisations that make it possible.
Catalyst 2030 members believe there is an urgent need to find, fund and support transformative solutions at a greater pace than ever to achieve the Sustainable Development Goals (SDGs) by 2030. Equally, we believe collaborative systems change will help us achieve this objective. This means bringing together the ecosystems – individual philanthropists, donor organisations, impact investors, corporate funders – that provide support for social entrepreneurs.
The Awards are an annual celebration of inspirational allies, the pioneers who are collaborating with us effectively to design the systems that will deliver the SDGs. During the Catalyst 2030 Awards | 2022 ceremony, we once again showed our appreciation and shone a light on their innovative best practices to encourage others to follow their inspiring lead.
Catalyst 2030 Awards | 2022
Catalyst 2030 announced the winners of the Catalyst 2030 Awards for Systemic Change | 2022 at Althorp House in Northamptonshire, UK on 22 June 2022.
Awards Categories
There are four categories in which we seek inspiring awardees:
Bilaterals and Multilaterals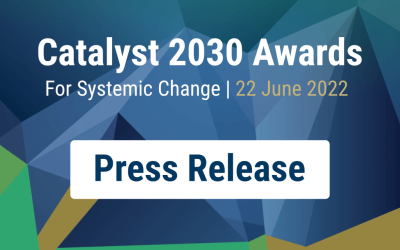 Organisations and funders celebrated during Catalyst 2030 Awards for Systemic Change 2022 have been announced
read more